Projects & Clients
As Seen On:
Recommendations
If you're looking for someone to place winning Facebook ads and scale startup growth… Aaron can do that. But be warned … you are getting far more than that.
Aaron is a full stack futurist and the ultimate technical marketer. His awareness of the now is spot on and combined with wisdom of the big picture of human psychology in society. No one is on top of emerging technologies and social forces like Mr. Nosbisch.
While working together to launch the MONQ brand, he brought to the table countless new strategies that I never would have considered in a million years, providing the technical wherewithal to inexpensively spread our brand to a massive number of people in short order. Aaron was doing influencer marketing before it had a name. And from micro niche penetration to newsjacking, he is a man with a plan when it comes to emergent marketing strategies.
Beyond this Aaron is a conscious entrepreneur who places personal growth and friendship on equal standing with business prosperity. He is the one who gave me hope for my own home town to be a startup city, and by golly we're doing it now.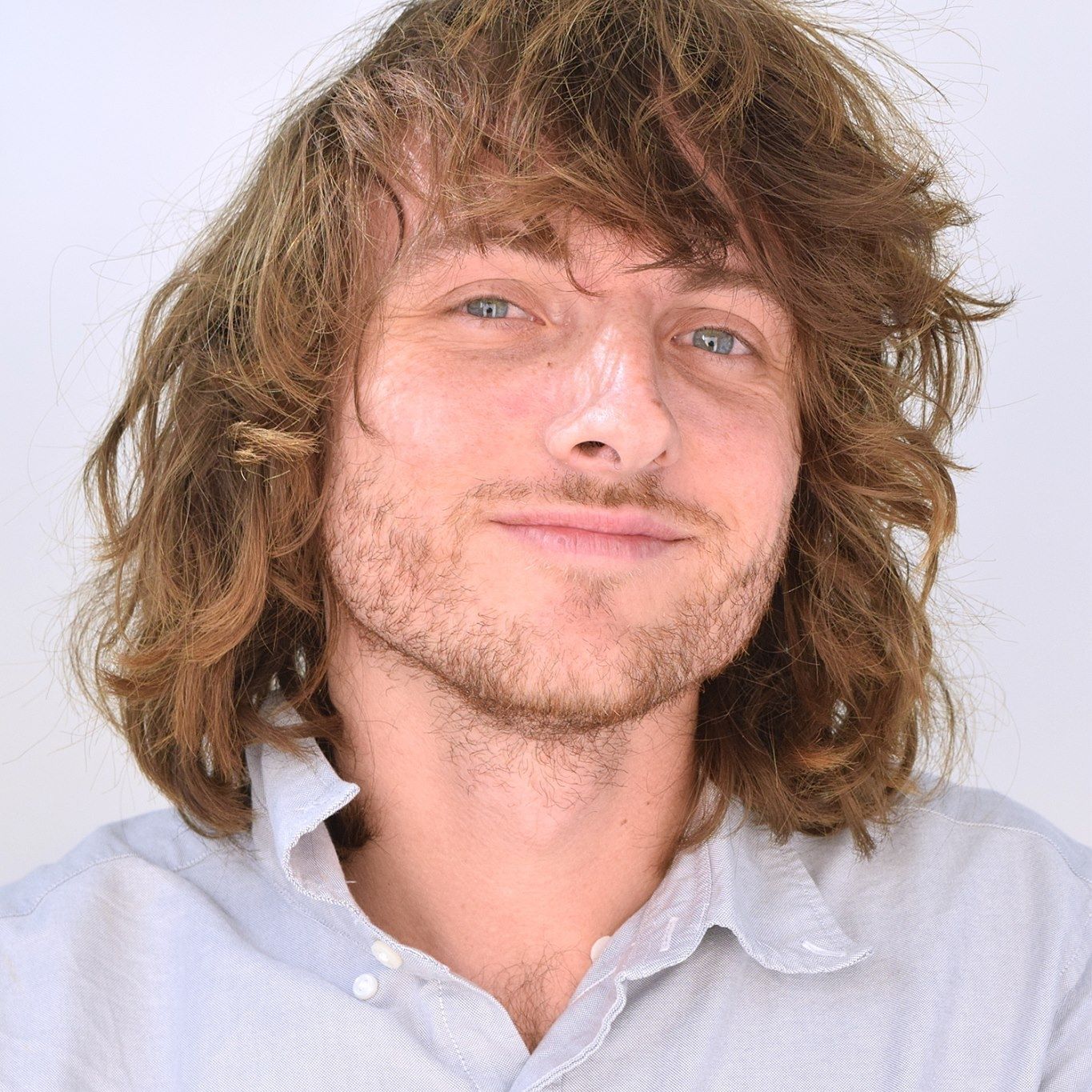 Aaron has an incredible mind and knows how to inspire and lead. He has a contagious positive energy that will get you hyped for his next idea. He has the wonderful ability to surround himself with experts, trust their insight, and give them the resources they need to thrive. He is especially good at communicating exactly what he is looking for and the goal he is striving to attain.
He is very practical, flexible, and listens with intent, making him so easy and pleasant to work with. He knows how to build and lead a world-class team to help any company effectively reach its goals. I know he is a tremendously hard worker, ready to do whatever it takes to get the day's goals accomplished.
Highly ambitious and experienced in building enterprises, anyone will enjoy partnering with Aaron on any project or endeavor.

Aaron is one of the most innovative thinkers I have met, and working with him has been a special one-of-a-kind opportunity in my career for which I am very fortunate. His ability to analyze and dissect markets, segments, brands and products is an exceptional gift that leads to opportunities that few others see – let alone have the knowledge, skills and motivation to capitalize on. I have learned more working with him in digital marketing in five months than I possibly could have from years in a business school. Aaron is the type of leader who is able to continuously create and articulate innovative opportunities and pathways to growth, whether in marketing, branding, product design, or business development. He has a unique ability to motivate those around him, which I attribute to his infectious optimism and energy. Aaron is a true entrepreneur in every sense of the word!

I was very lucky to have Aaron as my first direct boss coming out of college. I knew little about the paid social digital marketing space before meeting him, yet he saw potential in me from day one. He gave me incredible autonomy from the beginning, and must have taught me 1 year of marketing concepts in a short 3 months. He has great vision and ideas for how to brand start-ups successfully to be competitive in the digital age. His passion, quick thinking, and understanding of social media were evident immediately, and his impact on MONQ was undeniable. Hopefully I will get to work with Aaron at some point in the future!

Aaron's greatest strength is his desire to innovate. He consistently discovers new and exciting ways to digitally market in bigger and better ways (not to mention his knack for bringing together a team for phenomenal collaboration). He is truly a joy to work with.

I can't speak higher of Aaron. As a digital marketer and growth hacker, he stands leaps and bounds above the crowd. His ideas, execution plan, and skills pushed our team at MONQ to new heights and revenue levels. I'm lucky to call him not only a former teammate but also a friend. Aaron is always excited to learn and execute cutting edge techniques and strategies, and very often finds himself being the person creating those very items in the digital world.

Aaron is skilled in the field of web design and social media marketing. While working together he helped elevate the internet presence of Project Primavera to another level.

Aaron was very knowledgeable about his work and had great connections, as well as did a great job building relationships.